Demir Kapija-Smokvica Motorway, Scopje.
Demir Kapija – Smokvica Motorway is part of Skopje National road M-1 and also part of Pan-European corridor X. The 28.2km long new dual carriageway is located to a mountainous and high seismicity area, including two twin tunnels of 4.5km total length, 6 major river bridges/viaducts, 2 interchanges and 12 overpasses/underpasses.
Twin bore Highway Tunnel T1, Reinforced Embankments, Slope Stability & Rockfall Protection works and Slope Support-Stabilization Measures
Services provided:
Full face design of the twin bore highway tunnel T1 with excavation and primary support classes for the tunnel's main body, the cross passages and the lay-bys
Design of rockfill reinforced embankments. Construction phase design for the incorporation, utilization of suitable rock type fill materials obtained from the cuts of the project in the motorway embankments.
Rockfall protection works design and slope support stabilization measures design at the Celevecka river gorge. The alignment of Tunnel T1 crosses the rivers' stream with very steep, adverse rocky morphology bringing about high risk of potential rockfalls.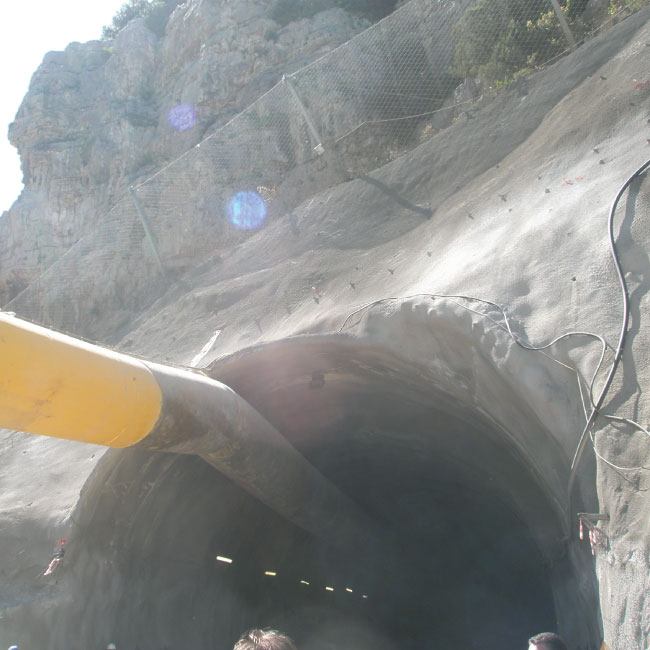 CLIENT
AKTOR S.A.
LOCATION
Skopje
SCOPE
Tunnels / Earthworks / Retaining Systems / Rockfall Protection / Slope Stabilization
Downloads