Delhi Metro Phase III & IV, India TBM Tunnels, Stations, Cross-Passages, Shafts, Buildings, Archaeological Impact Assessment Study
Delhi Metro is a massive network of approx. 389Km with 285 stations.
Scope includes:
Delhi Metro Phase III Contract CC-04: Construction follow-up and field change design services for:
Twin bore TBM tunnelling 3.30km long
TBM tunnel cross passages
1 rescue shaft of 27m depth for 4 TBMs retrieval
1 escape shaft of 28m depth
Temporary support with contiguous and secant piles
Bottom-up construction of permanent works
Delhi MRTS Project of Phase-III Contract CC23: Detailed design of one (1) underground Metro station ~267m length and of one (1) ancillary building and tunnel portion by TBM & NATM (8.3 km TBM and 0.2km NATM respectively).
Delhi Metro Phase IV: Archaeological impact assessment study for ancient monuments/structures for Delhi Metro network expansion due to construction of at grade and cut & cover stations and of TBM bored tunnels of 6km total length.
(Designs provided in the frames of OMIKRON KAPPA – INDUS CONSULTRANS JV India)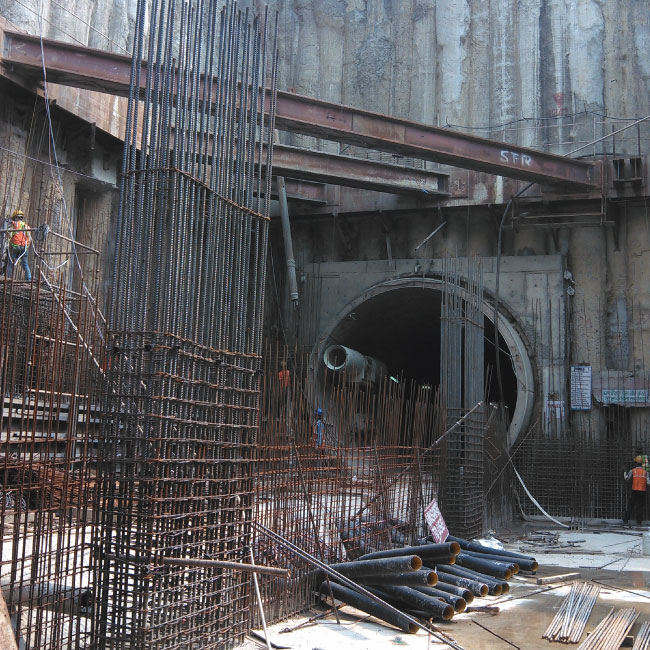 CLIENT
Delhi Metro Rail Corporation Limited India (DMRC)
FEMC-PRATIBHA JV
Continental Engineering Corporation – CEC International Corporation India PVT LTD JV
LOCATION
Delhi, India
SCOPE
Underground Metro Structures / Buildings / Metro Stations / TBM Tunnels / NATM Tunnels / BIM / Construction Follow Up
Downloads