Aposelemi Dam Crete, Greece
Water supply of Heraklion and Agios Nikolaos regions from Aposelemi water dam. Water diversion, transfer works, water pipes and refineries construction in Crete, Southern Greece.
Aposelemi Dam is an embankment dam adjacent to Aposelemis River approximately 32km of Heraklion city. The dam is the largest water management project in Crete. It creates Aposelemis lake, a reservoir that serves as the primary fresh water supply for cities of Heraklion and Agios Nikolaos, for six (6) smaller municipalities and nineteen (19) communities along the north coast of Crete.
Hydraulic tunnels and water intake structure designs.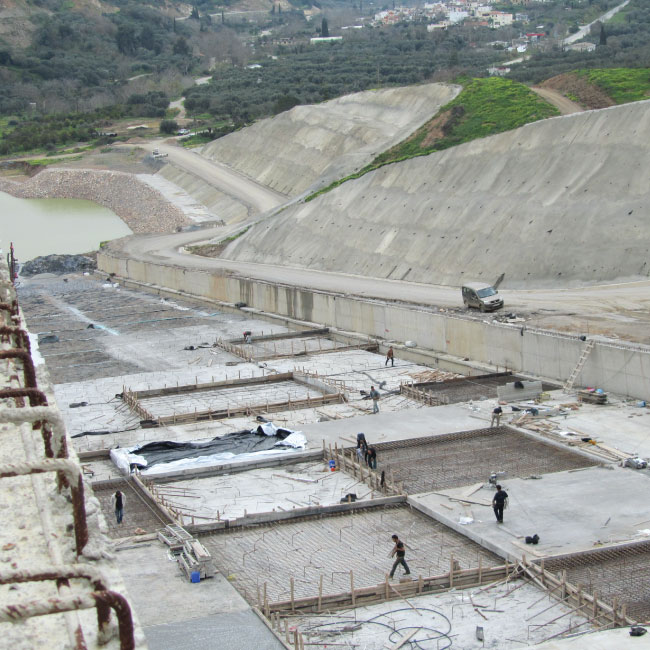 CLIENT
Joint Venture TOMI S.A. – AKTOR S.A.
LOCATION
Southern Greece
SCOPE
Dams / Hydraulics / Tunnels / Structures
Downloads