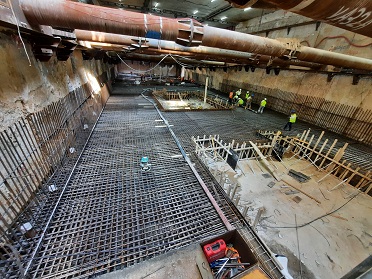 VENIZELOU station – Thessaloniki Metro
October 3, 2022
With the completion of the archaeological work, the construction of the VENIZELOS station has started, the last pending part to be able to fully operate the main line of the Thessaloniki Metro.
We at OMIKRON KAPPA CONSULTING SA, acting as the nominated STRUCTURAL and GEOTECHNICAL Designer, are proud to contribute from our side to the completion of this project. The detailed design was prepared by our company in a full BIM environment for all the works and in addition, 3D design of the reinforcement bars of the structural elements was performed in order to accelerate the construction activities and to perform immediate modification of the plans when necessary.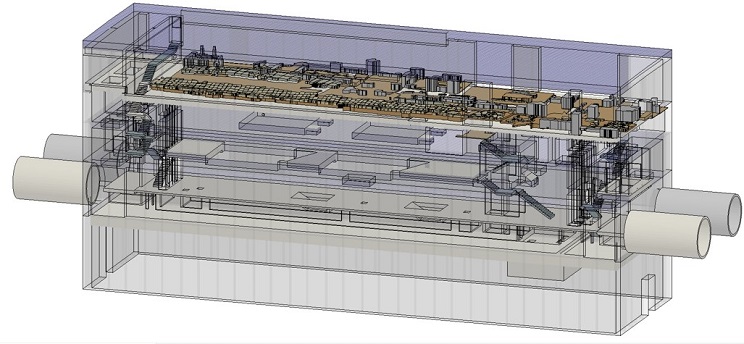 New contract assignment from TATA PROJECTS LTD for National Highways Authority of India (NHAI). "Detailed Designs (Geological, Geotechnical, Structural, Highway and MEP) and Site Support Services for a twin bore tunnel (2*4.23km), a cut & cover structure, retaining structures, slope protection, drains, culverts, cross passages/lay bays for Ramban to Banihal Highway Section of Nh-1A (Package I)".
Read more