Road Axis Kalloni – Sigri Geotechnical Designs, Lesvos island, Greece
Road Axis Kalloni – Sigri is a project for the upgrade of road network in Lesvos Island of Greece, total length 46.7 km.
Geotechnical designs for the road axis with one traffic lane per direction.
Services provided:
Geotechnical evaluation and final geotechnical design of cut slopes at length 1km of road axis.
Detailed final design of embankments highway works ~ 5.1km length, consisting of embankments max. width 40m and max. height 8m.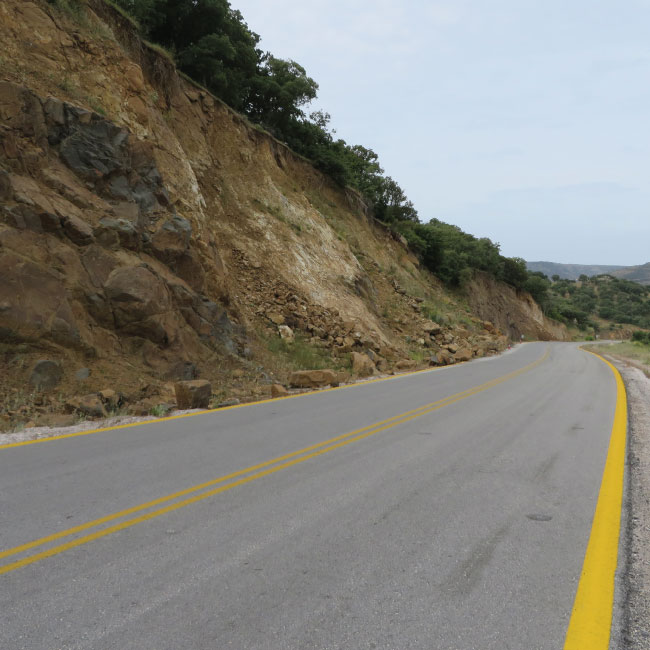 CLIENT
Joint Venture AKTOR S.A. – ANASTILOTIKI S.A.
LOCATION
Northern Aegean Greece
SCOPE
Earthworks / Slope Stabilization
Downloads