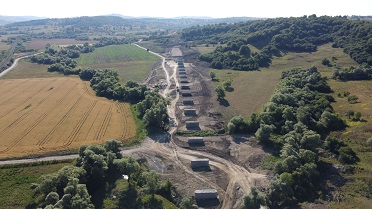 Design Contract: Highspeed railway line Brasov – Simeria, Section 1: Braşov – Sighişoara: LOT1: Brasov – Apata & LOT3: Căţa – Sighişoara", Romania
November 23, 2022
Definitive Design (Geotechnical, Structural), Consulting and On-site Technical Support Services. Design services for the retaining / stabilization works of slopes / landslides, designs of soil reinforcement and embankments designs along the railway project.
Designer: OMIKRON KAPPA CONSULTING S.A.
Contractor: Alstom Transport S.A. – AKTOR S.A.- Arcada Company S. A. – Euroconstruct S.R.L.
Design Contract: Highspeed railway line Brasov – Simeria, track section Brasov – Sighisoara subsection: 2 Apata – Cata", Romania
Read more